Self-Directed IRAs: An often overlooked source of capital.
As an investment sponsor, fund manager, entrepreneur, or equity crowdfunder, one of the toughest parts of your job is raising capital to get your offering underway. What if you could unlock billions in potential capital by allowing investors to use retirement funds to participate in your offerings?
What's Inside This Guide?
Learn how to tap into personal retirement funds to raise capital by downloading "Pacific Premier Trust Insights: Expanding your Capital Raising Through Self-Directed IRAs." You'll learn about:
Kinds of private equity investments that can be held in a self-directed IRA
How personal retirement funds can be sources of capital
Rules and regulations for self-directed IRAs
Role of an alternative investment custodian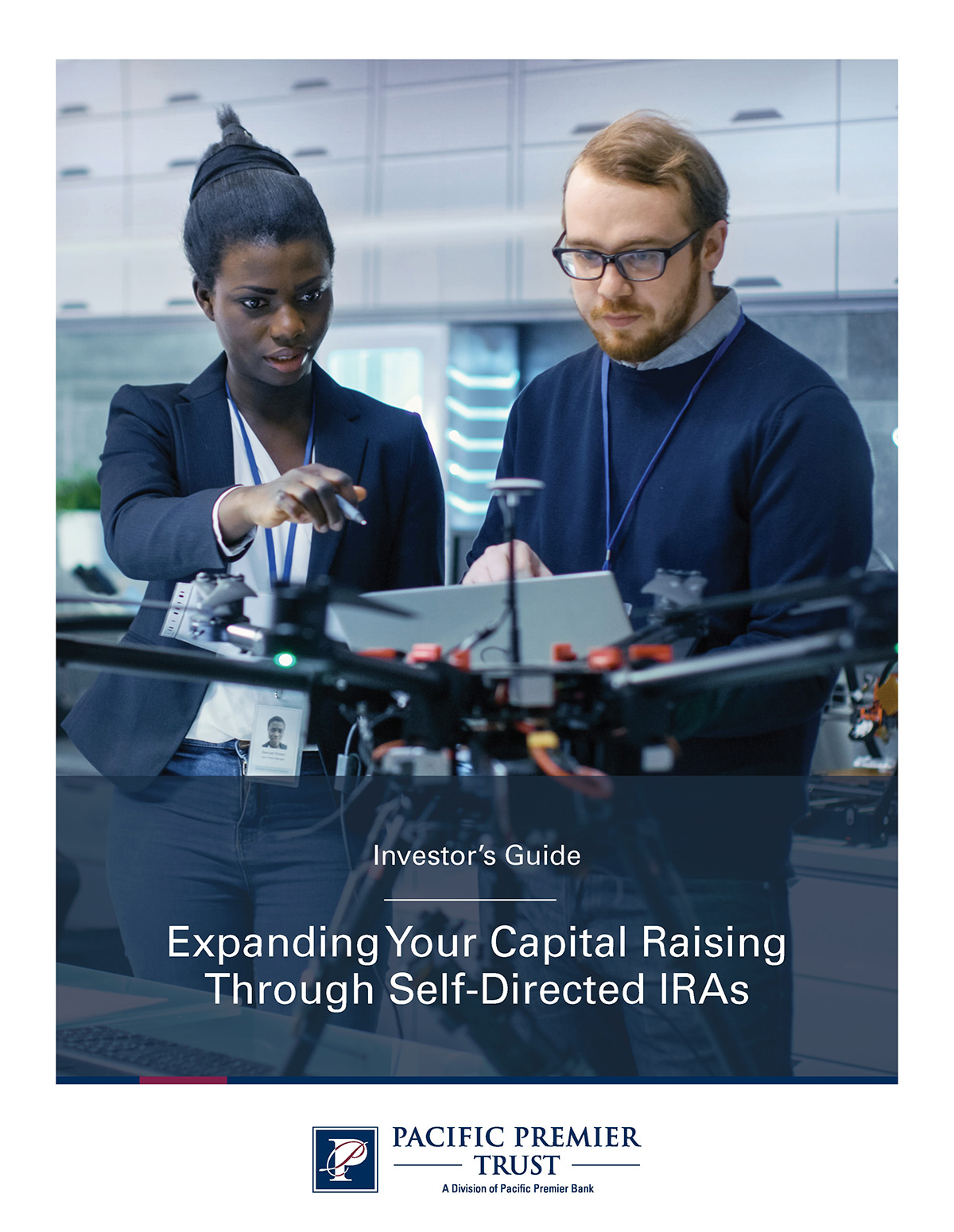 Benefits of this opportunity
As an investment sponsor, fund manager, entrepreneur, or equity crowdfunder, understanding this opportunity can help you:
Engage long-term investors
Unlock additional funding sources