October 29, 2020
The Accredited Investor Definition Expands
By: Justin Farian, CISP®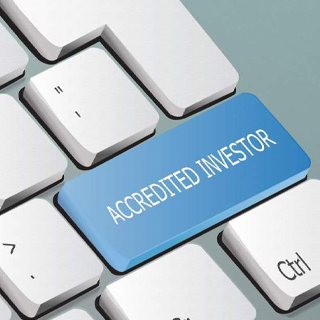 A greater number of investors will be eligible to participate in private capital markets thanks to an expanded accredited investor definition recently adopted by securities regulators.
"For the first time, individuals will be permitted to participate in our private capital markets not only based on their income or net worth but also based on established, clear measures of financial sophistication," Securities and Exchange Commission Chairman Jay Clayton said in a statement when announcing the expanded definition.
The accredited investor definition is the principal test used to determine whether an investor can participate in private market deals, such as investing in startups, private equity, or venture capital funds.
The earlier definition—which used an individual's income or wealth as the exclusive proxy for their financial sophistication—hadn't been modified in a meaningful way for more than 35 years.1 In recent years, Clayton indicated that the SEC wanted to modernize the definition to make it easier for individuals to invest in private companies.
Under the old definition, to qualify as an accredited investor, an investor had to meet at least one of the following criteria:
1) Earn an individual income of more than $200,000 per year, or a joint income with a spouse of $300,000, in each of the last two years, and that same level of income is expected to be maintained.
2) Have a net worth exceeding $1 million (not including the value of your primary residence), either individually or jointly with a spouse.
3) Fall into a few other select categories, including any entity in which all of the equity owners are accredited investors.
The modernized accredited investor definition takes into account "individual investors who do not meet the wealth tests, but who clearly are financially sophisticated enough to understand the risks of participating in unregistered offerings," according to the SEC.
To that end, individuals who don't meet income or wealth thresholds but have professional licenses or advanced education may be considered as accredited.
For instance, professionals with the Series 7, 65, or 82 licenses will qualify, as will SEC- and state-registered investment advisors (RIAs). And "knowledgeable employees" of a private fund will be able to invest in the fund.
Greater access to private capital markets
The expanded definition of accredited investor could be meaningful for self-directed IRA owners who use their retirement accounts to invest in alternative assets, such as private company stock, hedge funds, and equity crowdfunding. A larger number of retirement savers may now qualify as accredited investors, providing them access to deals they would not have been allowed to participate in previously.
The expanded definition, which goes into effect 60 days after publication in the Federal Register, could also be meaningful for asset sponsors and fundraisers. The new accredited investor definition means a bigger pool of investors is eligible for asset sponsor/fundraiser offerings, and they could potentially invest in these opportunities using dollars from both their taxable and non-taxable accounts.
At Pacific Premier Trust, we've helped clients use IRA funds to invest in private offerings since 1989, and we've worked with asset sponsors and fundraisers throughout that time. We understand the IRS rules and regulations—such as what may be considered a prohibited transaction and who is a disqualified person—that IRA investors and asset sponsors/fundraisers must follow to ensure a smooth investment process.
To learn more about working with Pacific Premier Trust, please download our guide, Expanding Your Capital Raising Through Self-Directed IRAs. You can also reach us by phone at 855.453.4960. For non-urgent matters, please call us at 800.962.4238.
This Blog does not provide investment, tax, or legal advice nor does it evaluate, recommend or endorse any advisory firm or investment vehicle. Investments are not FDIC insured and are subject to risk, including the loss of principal.
Pacific Premier Trust (formerly PENSCO Trust Company) performs the duties of an independent custodian of assets for self-directed individual and business retirement accounts and does not provide investment advice, sell investments or offer any tax or legal advice. Clients or potential clients are advised to perform their own due diligence in choosing any investment opportunity as well as selecting any professional to assist them with an investment opportunity. Alternative investments are not FDIC insured and are subject to risk, including loss of principal. Pacific Premier Trust is not affiliated with any financial professional, investment, investment sponsor, or investment, tax or legal advisor.
NOT FDIC-INSURED | NO BANK GUARANTEE | MAY LOSE VALUE
Back to News & Media