March 25, 2020
A Letter From Our President About COVID-19 and Our Business
By: Richard Immesberger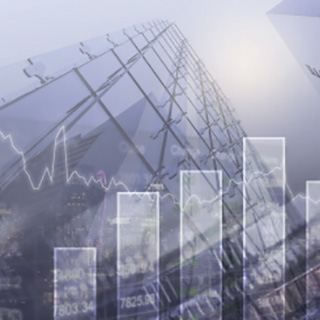 Editor's Note: This is an update to the letter we originally published on March 17. We will continue to update it as more developments unfold.
---
For PENSCO Trust Company, our clients, partners, friends and employees remain top of mind as we navigate the uncertainty of the COVID-19 (Coronavirus) pandemic. Our thoughts go out to all who have been impacted by this crisis.
As part of our commitment to serve our clients' accounts while providing for the health and safety of our staff, we want to offer helpful information about our business and how to best engage with us during this time.
Preparedness and Business Continuity
We have in place a well-established business continuity plan and are prepared to manage our business operations through this evolving situation. We will continue to provide important updates to our clients should the situation require changes to our business protocols.
For our clients who need to manage their accounts, we want to offer you both assurance and helpful tips for transacting with us at this time.
Electronic Resources Available for Transactions, Contributions, Deposits & Transfers
Our clients can submit documents, fund accounts, trade stocks, bonds and mutual funds, request expense payments, update contact and payment information, and request distributions electronically through our Account Center. Cash transfers or ACH contributions can be made online (no paper required) using our Online Funding Tool, also available through the PENSCO Account Center. If you wish to initiate wire transfers, please refer to our Incoming Wire and ACH Instructions for further information and instructions.
If you're a PENSCO client, register for access to the PENSCO Client Account Center and give yourself the flexibility to manage your account at any time.
New IRS Deadline: July 15
In response to the coronavirus emergency, the IRS recently extended the deadline to make 2019 IRA contributions from April 15 to July 15, 2020. In addition, if you owe the 10% additional tax on early withdrawals from your IRA (or workplace retirement plan) the reporting and payment of that 10% additional tax has been extended to July 15, 2020. This new deadline also applies to the filing and payment of 2019 federal Income taxes.
For more information on eligibility (a taxpayer does not need to be sick or quarantined), please read the IRS Filing and Payment Deadlines Questions and Answers.
IRA contributions can be done electronically (see above).
Account Security Reminder
During times of crisis and increased risk of fraud, we ask that you consider increasing the monitoring of activity in your account. To protect you, PENSCO continues to be vigilant in our security protocols. If you have any concerns about the safety of your account, or if you believe your information or account has been compromised or involved in a security event, please notify PENSCO immediately.
Keep in Touch with PENSCO
If you would like to speak to someone by phone, our Client Services team is available Monday through Friday, 7 a.m.-5 p.m. MT by calling 1-800-962-4238. Should you experience longer wait times, we appreciate your patience as we respond to all calls as soon as we can. For non-urgent matters, you also can email us at [email protected].
Thank you for your business and the opportunity to serve your alternative asset custody and retirement investment needs.
Sincerely,

Richard J. Immesberger
President, PENSCO Trust Company
Pacific Premier Trust (formerly PENSCO Trust Company) performs the duties of an independent custodian of assets for self-directed individual and business retirement accounts and does not provide investment advice, sell investments or offer any tax or legal advice. Clients or potential clients are advised to perform their own due diligence in choosing any investment opportunity as well as selecting any professional to assist them with an investment opportunity. Alternative investments are not FDIC insured and are subject to risk, including loss of principal. Pacific Premier Trust is not affiliated with any financial professional, investment, investment sponsor, or investment, tax or legal advisor.
NOT FDIC-INSURED | NO BANK GUARANTEE | MAY LOSE VALUE
Back to News & Media