December 27, 2019
The 10 Real Estate Markets NAR Expects Will Outperform
By: Matthew White, CISP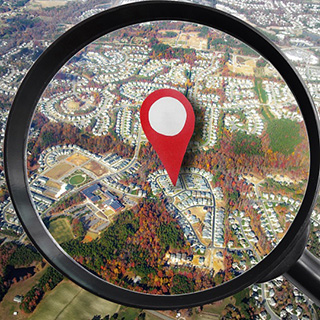 Real estate investors, take note: A new report from the National Association of Realtors (NAR) highlights ten US market areas—including Tampa, Las Vegas, and Dallas-Fort Worth—that it says are poised to outperform over the next three to five years.
"Some markets are clearly positioned for exceptional longer-term performance due to their relative housing affordability combined with solid local economic expansion," said NAR's Chief Economist Lawrence Yun in a statement.
Below are the top 10 markets, listed in alphabetical order, that NAR expects to outperform:
Charleston, South Carolina
Charlotte, North Carolina
Colorado Springs, Colorado
Columbus, Ohio
Dallas-Fort Worth, Texas
Fort Collins, Colorado
Las Vegas, Nevada
Ogden, Utah
Raleigh-Durham-Chapel Hill, North Carolina
Tampa-St. Petersburg, Florida
NAR identified these metro areas based on numerous factors, including domestic migration, housing affordability for new residents, consistent job growth relative to the national average, population age structure, attractiveness for retirees, and home price appreciation.
Buying Real Estate Using an IRA
Tracking housing market trends is very popular among Pacific Premier Trust's clients because many of them are real estate investors. Our clients often use their self-directed IRA to invest in residential real estate, such as homes, apartments, and condominiums. In fact, more than 50 percent of respondents to our 2019 client survey said they expect to increase their self-directed IRA's allocation to real estate in the next five years**.
Rules and regulations that govern the ownership of real estate within an IRA mean that self-directed IRA investors have a bit of a different lens when assessing the housing market. IRA real estate investors often purchase homes as investment properties and then rent these homes to tenants. The intent is to grow their IRA through a combination of capital appreciation as well as rental income.
Given this, IRA real estate investors typically seek to buy homes in markets that will provide rents that are high enough to cover all expenses, maintenance costs, and property taxes associated with the property. Self-directed IRA investors are also looking for strong rental markets so they can keep their property occupied consistently.
According to NAR, residential and commercial real estate investments remain attractive heading into 2020, and apartment rents are expected to rise by 3.8% and 3.6%, respectively, in 2020 and 2021.
To learn more about investing in real estate using an IRA, you can read my blog on buying real estate with IRA funds and my blog on using a non-recourse loan to finance the purchase of an investment property in an IRA.
This Blog does not provide investment, tax, or legal advice nor does it evaluate, recommend or endorse any advisory firm or investment vehicle. Investments are not FDIC insured and are subject to risk, including the loss of principal.
Pacific Premier Trust (formerly PENSCO Trust Company) performs the duties of an independent custodian of assets for self-directed individual and business retirement accounts and does not provide investment advice, sell investments or offer any tax or legal advice. Clients or potential clients are advised to perform their own due diligence in choosing any investment opportunity as well as selecting any professional to assist them with an investment opportunity. Alternative investments are not FDIC insured and are subject to risk, including loss of principal. Pacific Premier Trust is not affiliated with any financial professional, investment, investment sponsor, or investment, tax or legal advisor.
NOT FDIC-INSURED | NO BANK GUARANTEE | MAY LOSE VALUE
Back to News & Media