Considering holding notes in your IRA?
Investing in stocks and bonds can be a wild ride, and this volatility may be especially unnerving when your retirement is on the line. By investing using a Self-Directed IRA, you can take back more control.
What's Inside This Guide?
This Investor's Guide will educate you about how holding promissory notes investments within a retirement account can help achieve portfolio diversification, not to mention potential enhanced returns due to their tax-advantaged nature. You'll learn about:
Types of notes investments that can be held in an IRA, such as notes secured by real property and non-real estate, unsecured notes, and note participation agreements
Information about IRS rules
How to fund your Self-Directed IRA
Role of an alternative investment custodian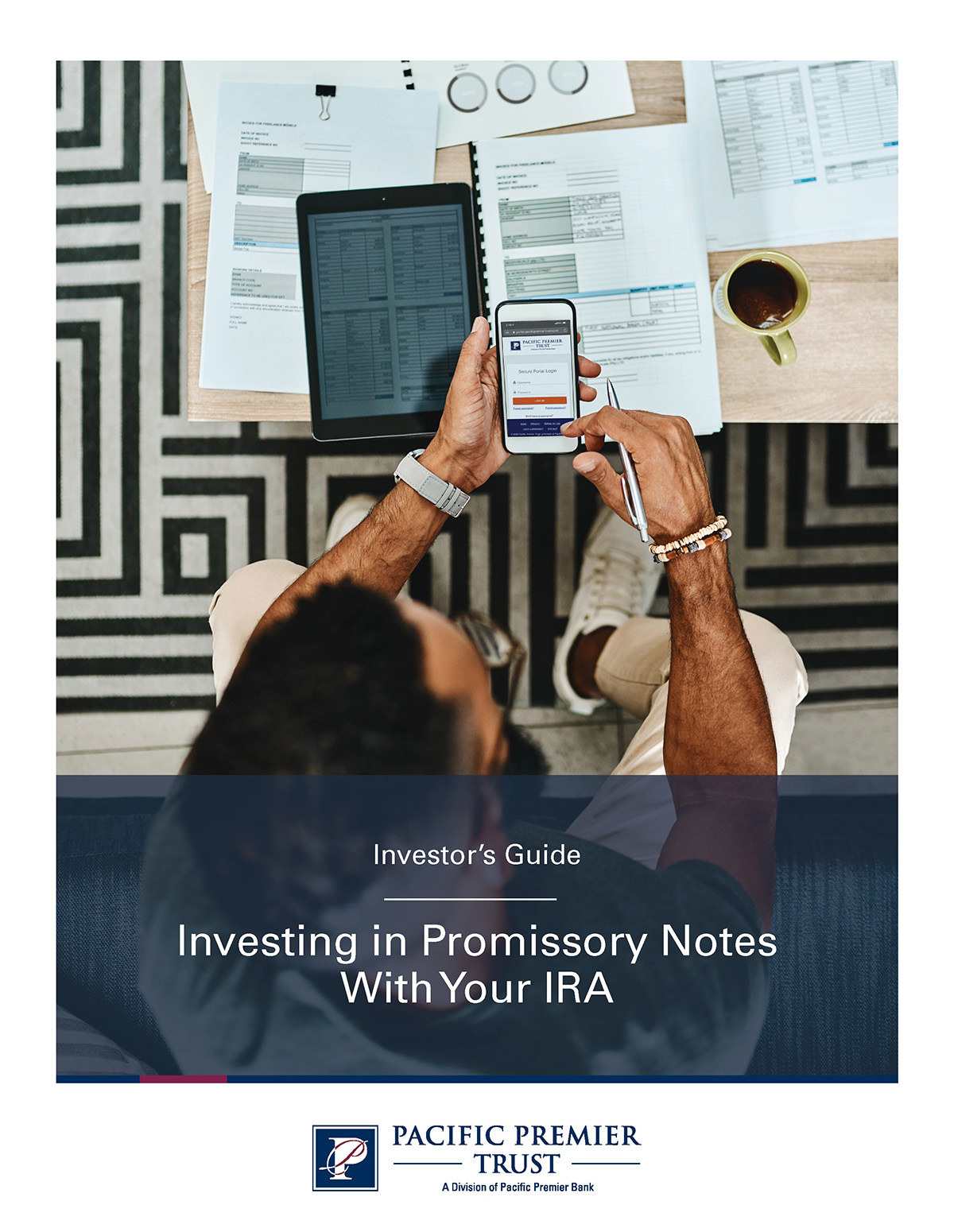 Tax-Advantaged Notes Investing
Beyond the diversification benefits noted by our clients, holding promissory notes within a Self-Directed IRA also may appeal to investors seeking the potential of reliable cash flow. Notes typically come with a predetermined payment amount and interest rate, and thus bypass stock market fluctuations.
Types of Notes Your IRA Can Hold
This guide discusses four types of notes that can be held in your IRA, and terms associated with each.